Full Day Tour to Erice & Segesta from Palermo Port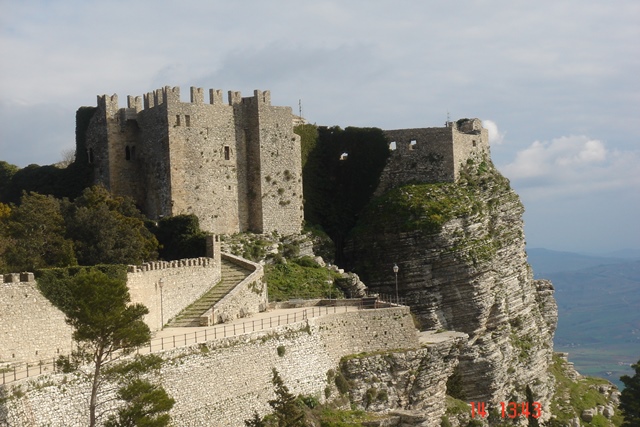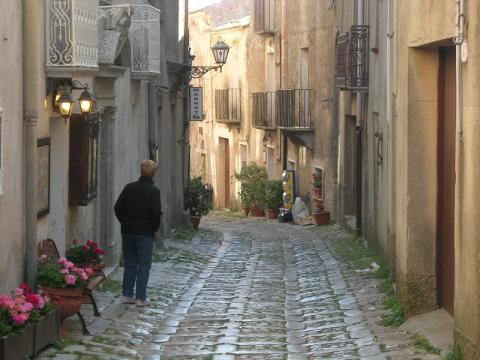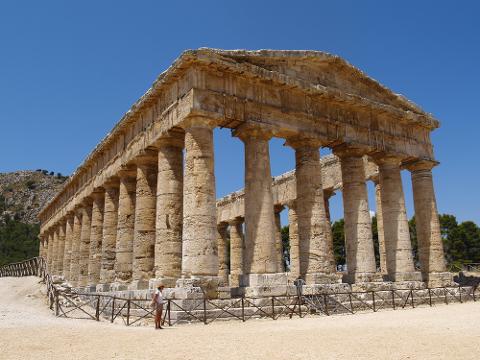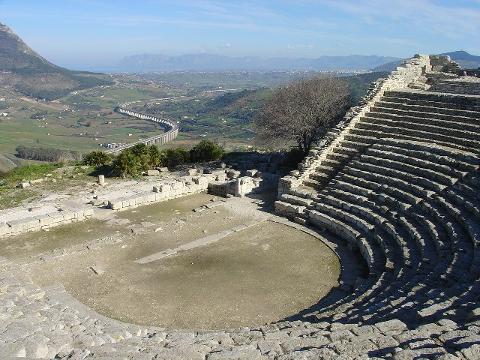 Duration: 7 Hours (approx.)
Product code: ERICESEG_
Every effort is made to provide the tour as described below, however the itinerary may change due to situation beyond our control.
Today you are greeted at Palermo port and drive to the western Sicily where we reach Erice (uptown). The Elymians settled the medieval town of Erice, which was an important religious site associated with the goddess Venus. Wander through its ancient streets and visit some of the famous homemade pastry shops—world-famous for marzipan candies and other delicacies like almond and pistachio pastries. Then we drive through the Sea Saltpans of Trapani, where the ancient tradition of harvesting salt from the sea is still practiced. Later we travel onto Segesta, one of the major cities of the ancient indigenous Elymian people, to visit the unfinished Doric temple (Admission Fee: not included), late 5th century BC, built on a hilltop just outside of the ancient city and has a commanding view of the surrounding area. Later we drive back to Palermo port.
HIGHLIGHTS:
Segesta: Doric Temple
Erice: Castle built on the remnants of Venus Temple


TOUR PRICE:
- Group of 2 People: Euro 225,00 Per Person
- Group of 3 People: Euro 165,00 Per Person
- Group of 4 People: Euro 140,00 Per Person
- Group of 5 People: Euro 115,00 Per Person
- Group of 6 People: Euro 95,00 Per Person
- Group of 7 People: Euro 80,00 Per Person
- Group of 8 People: Euro 70,00 Per Person

From 9 to 25 People price the tour will be provided with coach
- Group of 9-11 People: Euro 135,00 Per Person
- Group of 12-15 People: Euro 100,00 Per Person
- Group of 16-20 People: Euro 80,00 Per Person
- Group of 21-25 People: Euro 60,00 Per Person

EXTRA SERVICE:
Olive Oil Farm: Light Lunch
Euro 30,00 per person
The price includes a light lunch at Olive Oil Farm. You will be served a selection of starters, pasta, dessert, mineral water and a glass of wine. Before the lunch you will taste extra virgin olive oil produced by the farmhouse.
Light lunch at Olive Oil Farm is optional and has to be booked necessarily by the whole Group.
Tour of Sicily will only reserve this service. The total amount will be paid by your Group directly at Olive Oil Farm.
In case of no show Tour of Sicily will charge the total amount due for the lunch on the same credit card used to book the tour.
WHAT'S INCLUDED
-Vehicle with air conditioning;
-English speaking Driver/Tour Escort;
-Visit as per itinerary;
-Credit Card fees;
-Legal Invoice;
-VAT.

WHAT'S NOT INCLUDED
-Admission fees;
-Gratuities;
-Licensed Tourist Guide;
-Beverage and meal.


CRUISE SCHEDULE:
We will adapt this excursion based on your Cruise Schedule.
For your acknowledge:
-Pick-up will be arranged 0,30 hour later estimated cruise dock;
-Drop-off to the port will be set 1 hour before cruise departure.

PALERMO PORT:
Our staff will be pleased to meet & greet you at the Docking Pier.